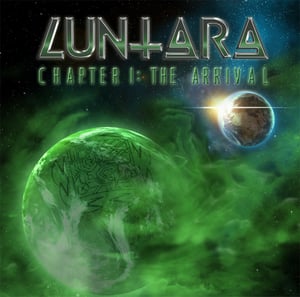 £

5.00 - On Sale
Weaving a tale of destruction and the futility of resisting extraterrestrial invasion, The Arrival poses the question of what would you do when aliens attack? Would you make your stand for humanity or kneel down to the oppressing overlords?
Chapter 1: The Arrival is the debut album from Luntara. Mixing large slabs of metal with electronic wizardry all smeared with a good helping of epic soundscapes this is the album you've all been waiting to hear.
Preorder a limited first edition, individually numbered and in slipcase now for the arrival on 1st August 2012.
Free shipping within UK, £5.00 shipping worldwide.